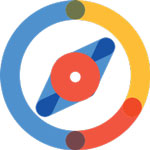 PLAN YOUR NEXT GET-TOGETHER IN ROANE
Look over our advantageous setting, rich regional heritage, free-flowing music and spectacular scenery.
Add in the appeal of this area's incredibly friendly folks and engaging lifestyle. You'll begin to appreciate the special place that is Roane County. Our impressive landscape encompasses the majestic backdrop of Great Smoky Mountains National Park and stunning, 39,000-acre Watts Bar Lake, made up of the Tennessee, Clinch and Emory rivers.
Our festivals and celebrations, points of historical interest such as Fort Southwest Point, and the compelling backstory of Oak Ridge and the Manhattan Project are tangibles of the culture of our community. Roane Tourism is here to help your group experience Roane County in the best way possible.