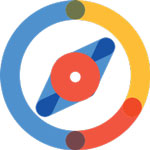 For the love of Roane – Travel Safe, Shop Safe, and follow a few best practices to keep us all safe - wear a mask, wash your hands and practice social distancing. There is a mask mandate in Roane County, TN, as of November 2020. And the Roane Alliance and the Roane Chamber recommends following the CDC guidelines so we can all begin living the new normal to keep our residents, visitors and businesses safe, while being able to remain open so we can get back to those places we love and move forward together.
In Roane, you can fit a lot of social distancing into 56,000 acres of recreation so Get Outdoors. Play along more than 700 miles of sparkling shoreline, hike or bike miles of paved and marked trails, explore or just relax in the thousands of acres of public parks, historic sites, resorts and wildlife areas.
Take comfort in knowing that alongside the opportunities to social distance, we have campgrounds, resorts and motels, restaurants, local shops and attractions operating safely and ready to welcome you.
Roane County is also abiding by the Tennessee Pledge.