CLOSED - Amazing Bakes Cookies & Cakes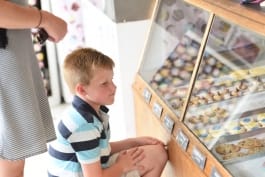 MAP IT
Closed after serving Roane County for 12 years. Thank you, Amazing Bakes, for making Roane County sweeter!
The original small town bakery specializing in custom cakes, cookies, pastries, desserts, and customized treats for any occasion.
We also serve ice cream cones!
This is the location of the Meri Mac Bakery in downtown Harriman, with some of the original equipment.
CLOSED - Amazing Bakes Cookies & Cakes
Thurs - Sat 10 am - 4 pm
Address
611 Queen Street
Harriman, TN 37748
Phone
865-285-9627
Email
[email protected]