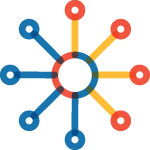 welcome to roane county. The best tennessee time out.
Here, time out is a good thing. Natural beauty and recreation are part of the good life in Roane County. Located in the Tennessee Valley with a Great Smoky Mountains backdrop, we enjoy four true seasons, generally mild temperatures and miles of picturesque waterfront.

Roane County is home to inviting waterways, opportunities for adventure and relaxing getaways. Whether you live or vacation here, you'll enjoy fun family festivals, toe-tapping music, the beautiful Watts Bar Lake with its world-class fishing, history that changed our world and delightful historic towns.