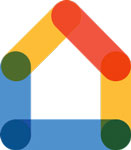 Wake up in Roane every day. It's like no place you've ever been.
We offer natural beauty, historic charm and low-cost living, distinguishing Roane County as one of the best retirement destinations in the nation.
Nature and recreation bear tangible testimony to the good life here in Roane County. With four colorful seasons, mild temperatures and surrounded by water, Roane County is magnificently set in the Tennessee Valley, against the backdrop of the Great Smoky Mountains.
Once you see sparkling Watts Bar Lake - 39,000 acres of recreational paradise - you'll sense the discovery of a very special place to call home.