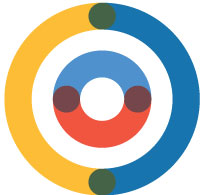 Why Choose Roane County?
Roane County is home to Watts Bar Lake, a 39,000-acre lake with more than 700 miles of shoreline, much of it undeveloped. Located in the Tennessee Valley, sheltered by the Cumberland Plateau, Roane County has four true seasons and mild winters.
The county enjoys 16,000 acres of public parks and wildlife areas, with 30 miles of paved or marked trails and 15 parks. Golfers and sports enthusiasts play among five golf courses, two disc-golf courses and a number of sports complexes.
With live music nearly every night and more than 450 festivals and events every year, there's always something to do here in Roane County.


Roane County
Shared heritage and strong values are the foundation of future growth here. Roane County and its five unique, historic communities—Harriman, Kingston, Rockwood, Oliver Springs and Oak Ridge—are home to the natural beauty and recreation that are a rich part of Roane County's good life.
Building and selling costs are low in Roane County. East Tennessee is home to the nation's largest producer of electricity, TVA, providing Roane County with affordable, reliable power. Our communications services rival the nation's most technologically advanced.


The Facts
Population: 52,753
Area: 360.7 Square Miles
Personal Income per Capita: $35,390
Median Home Value: $120,000
Households: 22,070
Automotive Inspections: 0
Automotive Cost: $24 per tag per year
Cost of Living Index: 81.2 (2nd lowest in U.S.)
Income Tax: $0
Pension Tax: $0
Transfer Tax: $0
State Debt per Capita: $956 (lowest in U.S.)


Location
Set in the Appalachian Mountains, Roane County is within a day's drive of 75 percent of the U.S. population. We are 30 minutes from commercial air; an hour and a half from Nashville; and 20 minutes from Knoxville. An hour away are Chattanooga and the Smoky Mountains.
Roane County is home to Oak Ridge National Laboratory, the nation's largest multidisciplinary science and energy laboratory. The county is easily accessible with nine exits from I-40 and minutes from I-75. Routes within the county include U.S. 70, U.S. 27 and Hwy 58.