Roane State Expo Center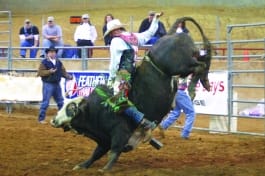 MAP IT
From barrel races to rodeos and dog shows to tractor shows - the Expo Center plays hosts to an event nearly every weekend. And many of them are free admission.
The Henry/Stafford East Tennessee Agricultural Exposition Center is located on the Roane State Community College campus in Harriman. The facilities include a 72,000 sq ft indoor arena, a covered outdoor arena, warmup arena, barn with stalls, campground with full hookups, conference room and office available for rent.
In addition to a variety of agriculture events through the year, open ride nights are scheduled during the winter in the indoor arena. Horse stalls can also be rented nightly through the week for travelers. Email or call Diane Cox at 865-882-4590 to reserve.
Visit the calendar to find dates and times for all their events on the Visitors Bureau calender or on their website.