Roane Song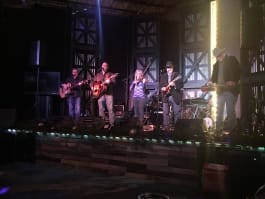 MAP IT
We never know who may be playing here on any given Friday night. But you can use #RoaneSong on social media to find out or visit their Facebook page or email Steve Scarborough who usually is the first to know since he sets it up!
A stage somewhere in Roane will come alive with some of the best talent around - or well-known talent that just happen to be passing through heading somewhere more famous. Currently, the location is the new Rockwood Visitors Center & Museum at 241 W. Rockwood Street.
Just some of the incredible talent Roane Song has hosted include Jason Eskridge, Sam Lewis, Blue Mother Tupelo, Johnny Neel and more! Always family-friendly enjoy some of the best live music this side of Nashville for only $10-$15/person admission. Reservations usually not required but calling ahead is recommended as many times it is standing-room only and feel free to BYOB or bring something to eat (food and beverage are not available).