Merry Tuba Christmas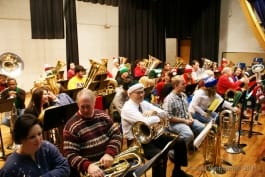 MAP IT
The melodious sounding tuba/euphonium choir, has been performing carols and songs of Christmas for more than 25 years! This annual event is always held the 1st Saturday in December and welcomes tuba/sousaphone, euphonium/baritone players of all degrees of ability are invited to participate in this event each Christmas season.
#RoaneSong
Merry Tuba Christmas
Registration for participants is 9:30 am, rehearsal is 10 am, and the free public concert is at 11:45 am.
Address
920 N. Roane Street
Harriman, TN 37748