Kayak Fishing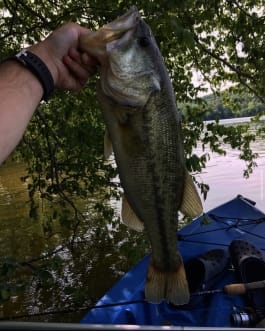 It's time to leave the waders at the house, keep those bathing suits in the drawer and stock extra drinking water for this type of fishing. That's right, it's kayak fishing, one of the fastest growing ways to fish on Watts Bar Lake.
Don't have your own kayak? No problem. Kingston Parks and Rec now offers kayak and paddle board rentals on Wednesdays and weekends (Friday-Sunday). Call ahead to confirm availability.
View more info on rentals here.
View a full list of launches on Watts Bar Lake here.