Maple Creek Bistro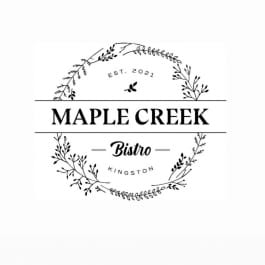 MAP IT
Maple Creek Bistro - Kingston's Newest Restaurant
In the Old Capital Public House former location.
Maple Creek Bistro's kitchen will be lead by Executive Chef Jon Mancuso. Born in the Bronx, NY, he and his family moved to south Florida in 2002 . Following his culinary training at Le Cordon Bleu Miami, Jon worked and learned from some of the premier culinary talents in the South Florida area prior to relocating to Knoxville, Tn. During his 15+ years in the culinary industry, he has worked with a variety of Top Chefs and cuisines to better serve a person's culinary desires. His specialty is designing menus and dishes to help share his love of food and experiences with others. Jon, along with the rest of the Maple Creek bistro team, look to constantly serve the best quality ingredients to expand the community of Kingston, creating new dishes alongside traditional favorites.
Maple Creek Bistro
Tuesday – Saturday – 4pm – 10pm
Address
1000 Ladd Landing Blvd.
Kingston, TN 37763
Phone
(865) 248-8430
Email
[email protected]