Walther Handmade - NEW!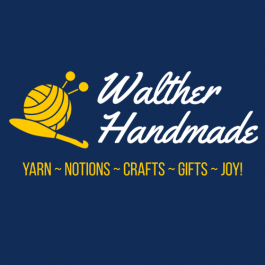 MAP IT
***Opened September 2022***
At Walther Handmade, we celebrate the heart of handmade! We feature high-quality yarns, notions, books and patterns, and craft kits for fiber enthusiasts of all levels and crafts. We also carry unique and artisanal gifts – many made here in Tennessee!
Walther Handmade - NEW!
Tuesday – Friday 10-4
Saturday 10-3
Sunday & Monday closed

Address
316 Trenton Street
Harriman, TN 37748
Phone
865-432-1044
Email
[email protected]
Website
www.waltherhandmade.com