Chamber Coordinator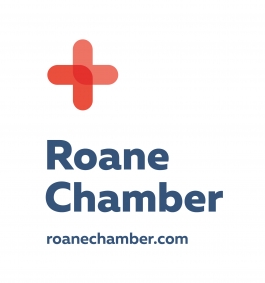 Job title
Chamber Coordinator
Company name
Roane Alliance
Position Description
The Roane Alliance 1209 N. Kentucky Street Kingston, TN 37763
Reports to: President / CEO
Time commitment/Salary: This is a full-time, salaried position. Compensation will be based on qualifications and experience. General office hours are Monday-Friday 8:30-5:00 with the exception of special events after office hours.
Function: Under the direction of the President/CEO, the Chamber Coordinator manages the day-to-day operations of the Chamber office and all the general correspondence, advertising, filing, event planning, and activities related to the normal duties of the position of Chamber Coordinator.
Essential Duties and Responsibilities include the following responsibilities: Assist office operations with direction and consent of the Executive Director duties including, but not limited to the following:
1. Assist with membership billing and dues, collect monies, compose invoices, mail/email statements
2. Assist all aspects of ChamberMaster, including but not limited to member details, job postings, hot deals, and communications
3. Provides content to Social Media & Content Manager for the weekly newsletter as available
4. Compile and keep an active and correct email database of all members and community members interested in the newsletter
5. Maintain organization/filing systems
6. Prepare and distribute documents for monthly Chamber Board meetings, including agenda and minutes from previous meetings and any other materials needed
7. Attend and represent the Chamber at any meetings the President/CEO deems appropriate to the Chamber Coordinator position
8. Assists in developing new events & maintains, organizes & coordinates existing events from concept to completion, ensuring they operate smoothly, and efficiently & generate maximum revenue and exposure.
9. Manage all aspects of volunteer committees and volunteer coordination, including, but not limited to, staffing, recruitment, supervision, training, and acknowledgment.
10. Supervise and coordinate with event contractors.
11. Lead/Assist in all aspects of Chamber-sponsored events
12. As time permits and as needed, spend time in the field visiting existing Chamber members and soliciting new members
13. Additional duties as assigned
Qualifications: The position requires a minimum 40-hour workweek with occasional early morning, evening, and weekend work schedules. The applicant must be a self-starter and have a strong command of their time commitment and priorities to get tasks done. There are events throughout the year that require additional hours as needed that will include weekends and evenings.
To perform this position successfully, an individual must be able to accomplish each essential duty/responsibility satisfactorily. The requirements listed below are representative of the knowledge, skills, and/or abilities required. Reasonable accommodations may be made to enable individuals with disabilities to perform essential functions.
Education and/or Experience: Minimum requirement is a high school diploma/GED or 1 year of hands-on experience sufficient to assume Business Manager responsibilities.
Work Environment: The Chamber is a professional work environment where the position requires work within a professional office environment with visits to members and the community at large.
Language Skills: Must have the ability to professionally respond to common inquiries or complaints from customers/members, regulatory agencies, or members of the business community. This position requires the incumbent to have above-average knowledge of computers, computer programs, and the use of business office applications.
Appearance: Personal appearance and attire must be neat, clean, and business professional. Diction must be clear and a friendly business-like approach maintained at all times.
Knowledge, Skills, and Abilities Needed:
· Knowledge of and facility with computers is a must
· Willingness to work flexible hours during conferences, meetings, special events, and board activities.
· Strong interpersonal skills that include verbal and written communication skills
· Ability to foster a cooperative work environment and resolve conflict effectively
· Excellent organizational and coordinating skills
· Ability to analyze and solve problems
· Skill in the use of computers and the internet
· Proven ability to respect and keep confidential information
· Excellent grammar and spelling capabilities
· Strong sense of ownership and initiative, with the ability and flexibility to work both independently and within a team environment
· Courteous, comfortable telephone and face-to-face interaction abilities
· Attention to detail, and concern about completing tasks with efficiency, accuracy, and excellence.
· Mature, professional demeanor
· Ability to work independently on several projects concurrently
Duties will also include, but are not limited to:
· Contributes to the efficiency and teamwork of the Roane Alliance by performing other duties and participating in special events and projects as needed
· Provide coverage for the front desk as needed
· All other responsibilities as assigned by the President/CEO
The Roane Alliance is an equal-opportunity employer and a drug-free workplace. Please email your resume to [email protected], hand deliver it to the Roane Alliance, or mail it to 1209 North Kentucky Street, Kingston, TN 37763, Attn: Justin Snow