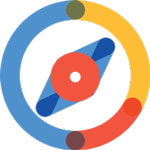 Discover the good life in Roane
Roane County's towns and communities are full of available, affordable housing and hospitable people that enjoy life at a relaxed pace.
Take advantage of cultural events through Roane State Community College, local churches and other organizations. Savor refined dining with views of Watts Bar Lake and the Smoky Mountains at Whitestone Country Inn.
Join in fun seasonal events: Roane County Bass Tournament, Haunting of Harriman, Christmas Home Tours, Smokin' the Water, Rockin' on the River and the Tennessee Team Trail. Get stoked for annual events, such as Three River Rumble bike race and Storm the Fort Triathlon.
There's always something to do in Roane County.