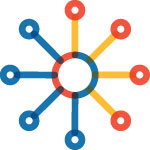 What will you discover in Roane?
Roane County is home to inviting waterways, a robust sporting life and breathtaking vistas. You'll enjoy fun family festivals, bluegrass music, stunning Watts Bar Lake and fine fishing, and our historic towns and museums.
Roane County and its five unique, historic communities—Harriman, Kingston, Rockwood, Oliver Springs and Oak Ridge—call to you from places filled with beauty and brimming with recreation.